How much notice do I need to give when hiring a suit?
With wedding suits we recommend you book as soon as possible to benefit from the full range. However due to our large range of suits we can cater for the more laid back. For Evening Wear one or two weeks in advance is best. For that last minute invitation, we can often accommodate your needs.
Do I need to book an appointment to come and see you?
We will take appointments on Saturday and Thursday evenings, if you would like to drop in you can Monday to Friday 9am to 5:30pm.
Who should we take with us to help choose?
Our advice would be for the bride and groom only for that initial viewing/trying on. Too many opinions often confuse the issue and you can then send in the rest of your wedding party at a later time to be fitted.
When are the suits available for collection and required for return?
For weddings at the weekends collection is normally on Wednesday afternoon if not before, For tuxedos, you can pick up your suit the day before after 3pm. Returns are the following day before 1pm.
When do I pay for the suit?
At the time of booking a small deposit is required. However if you pay 50% or more, you can enjoy great savings with our early payment discount scheme.
Do the men have to co-ordinate with the girls?
More often than not too much emphasis is put on the colour co-ordination with the bridesmaids and not the actual effect of the overall outfit look for the men.
Does the groom have to be different to the other men?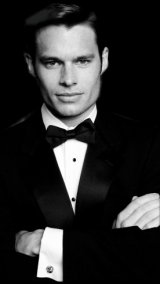 This is very much personal choice. However if you do decide to have your groom different it is essential that the change is in keeping with the rest of the party.
Are all hire companies the same, how do we choose?
We would suggest that you visit a number of hire wear shops to get a feeling for their service and range of styles so that you can best judge for yourself. The criteria should be
Service
Range of styles
Convenience and finally
Price
Do you supply boy's wear?
Yes, from about two years old. Most of our styles are available in boy's sizes.
Can you make clothes and accessories from my own fabric?
Yes, let us know what you want and we will work out how much fabric you will need.
Do all the members of my wedding party need to come to the shop for the fitting?
We do encourage for you to try to bring all your wedding party to the shop for their fitting. However if you have members living abroad or far away we do belong to the Hirewear Network, which is a group of independent hire wear shops willing to offer a measuring service.
Do you mail out brochures?
Sorry, we don't produce a brochure. If you have any questions not covered here we will be happy to answer them. Please contact us for more information.